1831 Sidney Street's Farewell Dinner
St. Louis, October 17, 2012
Gerard and Suzie Craft came to St. Louis from Salt Lake City in 2005 and opened Niche at 1831 Sidney Street. They went on to give birth to two lovely daughters and three more restaurants, while Niche went on to be wildly successful.
On Wednesday evening October 17, Gerard and Suzie hosted a bittersweet last dinner at the Benton Park restaurant. Niche will reopen in November at its new home in Centene Plaza in Clayton, next door to Pastaria, the newest gem in Gerard's burgeoning restaurant empire.
Dear Harley & Marlene,

Can you believe it has been almost 8 years? We walked into this space almost 8 years ago to an abandoned building and a whole lot of people telling us we were crazy. You know what? They were right! But thank god we did it anyway. We have been so blessed over the years to have people like you in our lives to coach us along the way. What would we have done without you? Tonight is not a dinner to dazzle you, or to show you all of the cool things we plan on doing down the road. No, tonight is more to toss a few memories in the air with the hopes of you grabbing on to one and going back in time. Selfishly, this dinner is as much for me as it is for you. For 8 years we have been working so hard that we have never looked back. But as we do, it is amazing to see what has happened here. Many failures and many great successes, more than I ever dreamed of. I still remember on January 18th, 2006 carrying Ellie Craft in to the dining room at just 2 days old and showing her off. It was the proudest moment of my life and it happened right here at these tables. I also remember walking outside and asking strangers to come in and try us out, with many of them telling us the food was pretty weird. Some of the best memories have been cooking for you, each and every time, with all of my heart, and just hoping that you would like it enough to come back. This much time has passed and you are still here. Thank you! Truly thank you, because we wouldn't be here today without you! We cannot begin to explain what it means to have you with us as we begin this next leg of our journey. Maybe in 8 more years we will stop to take another look back and reflect, but until then, we will spend every day cooking for you, from the bottom of our hearts.

Cheers,

Gerard & Suzie
& The Whole Niche Family
Marlene and I were among the many Niche "regulars" to receive invitations to the farewell dinner. And while thunderstorms rolled through St. Louis and delayed the Cardinals playoff game, they did not deter the festivities in Benton Park.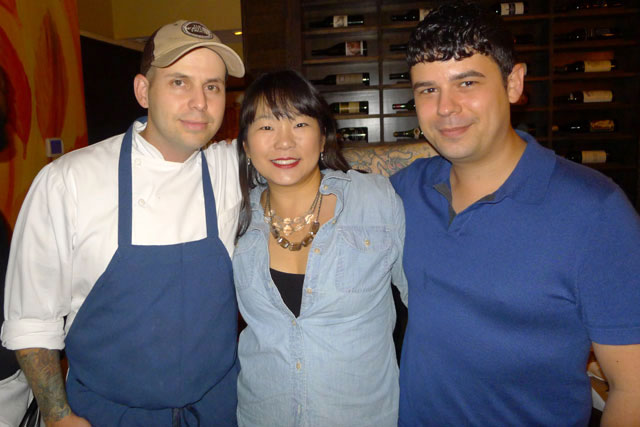 Gerard welcomes Amy and Zachary Hammerman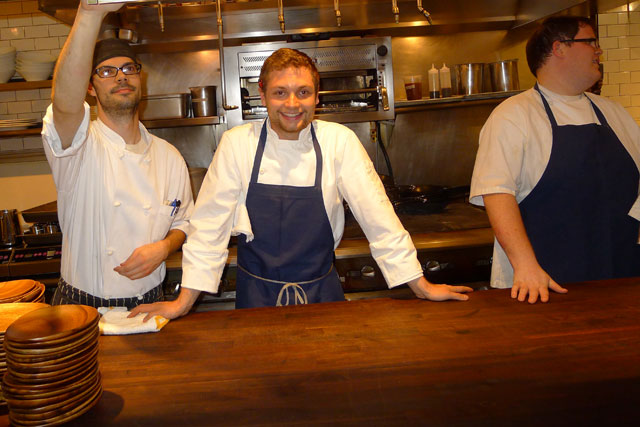 Executive chef Adam Altnether takes a "night off" from Pastaria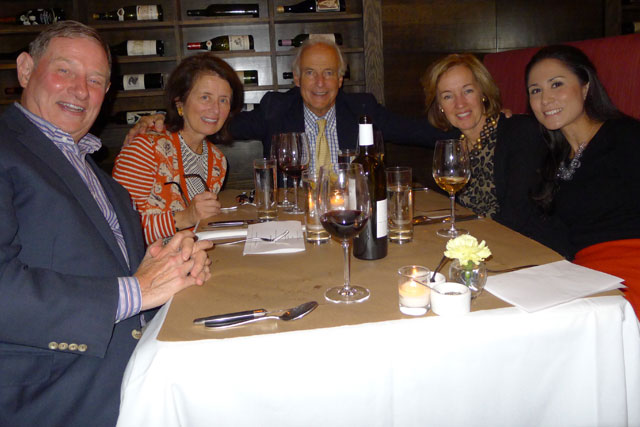 Suzie (right) hosts Gerard's mother Jamie (second from left) and father Bob (center)

A farewell dinner cannot be reviewed; it can only be celebrated. And celebrate we did. Each course was lovingly selected by Gerard from the many dishes he had prepared at Niche over the years; his "greatest hits" menu.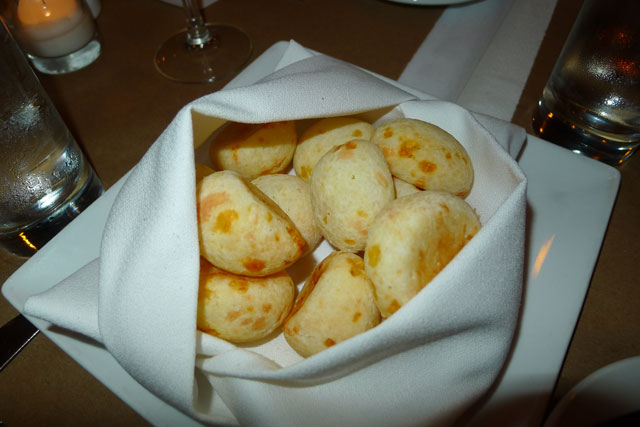 Dia's Cheese Bread; sorghum butter, salted cow's milk butter
Rumor has it that Dia was Gerard's nanny. Dia is not to be confused with Deah, who played an integral role in Niche's early years.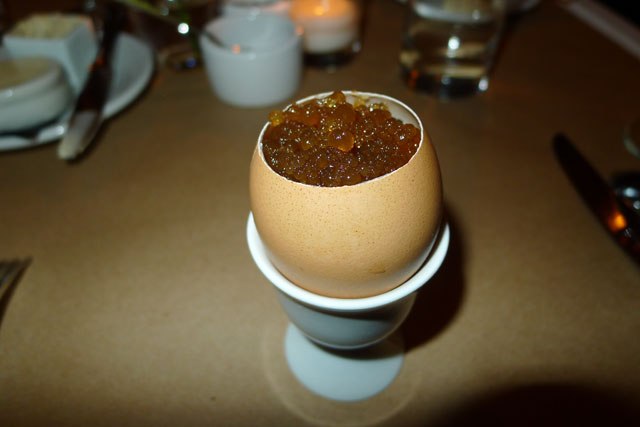 Maple Custard
This amuse bouche served in an egg shell, with roasted mushrooms and bonito caviar, started many a Niche meal.

Scallop; pork cracklings, sea bean aromatics, popcorn consommé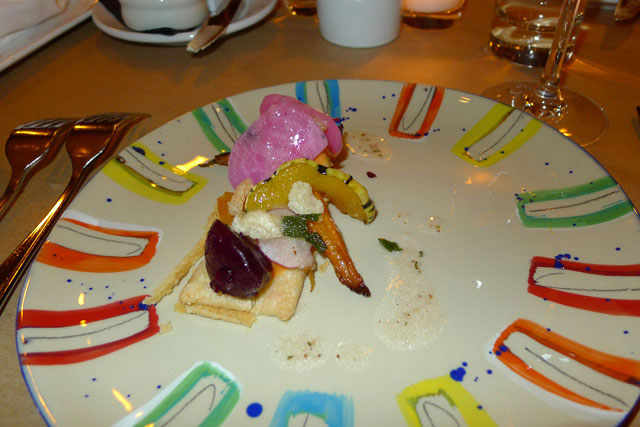 Vegetable Tart; fall harvest, flaky pastry, goat cheese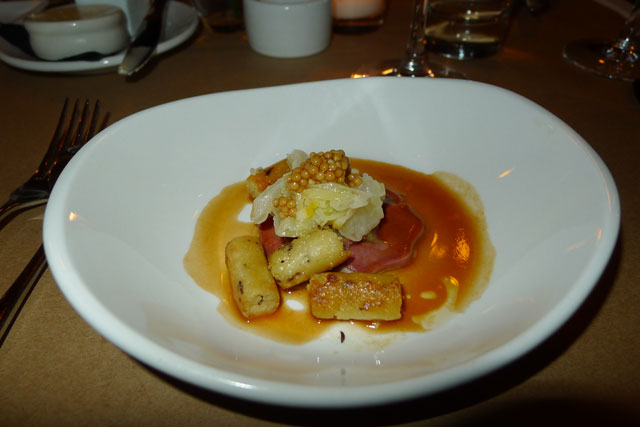 Reuben; gnocchi, corned beef, kraut
Gerard's deconstructed Reuben sandwich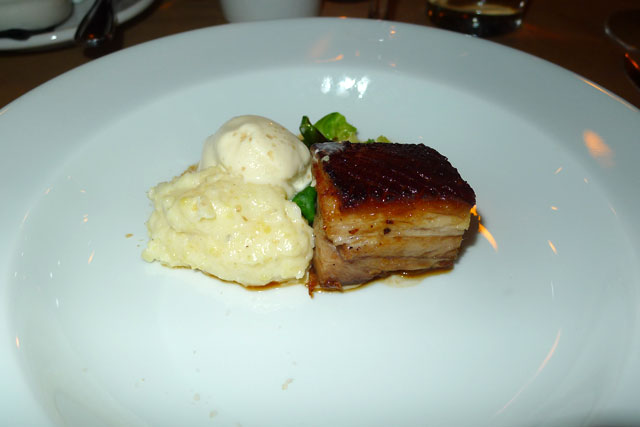 Pork Belly; Brussels sprouts, bacon ice cream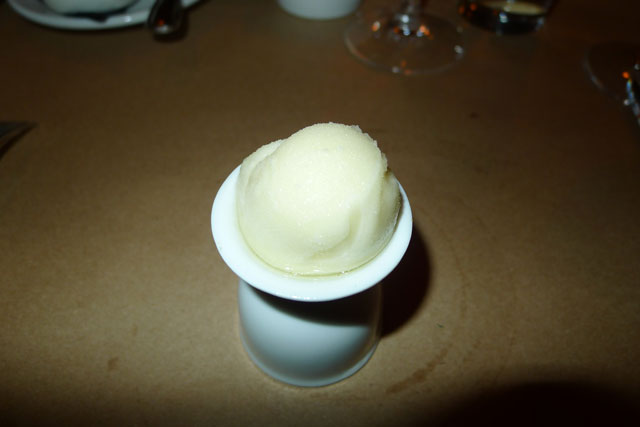 Citrus Rosemary Sorbet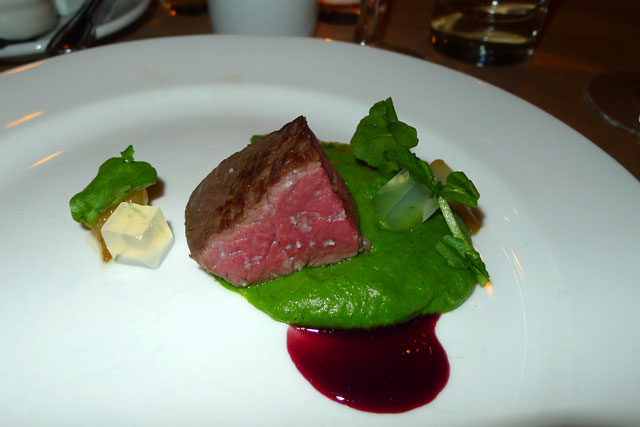 Filet of Beef; sous vide filet, watercress puree, gelée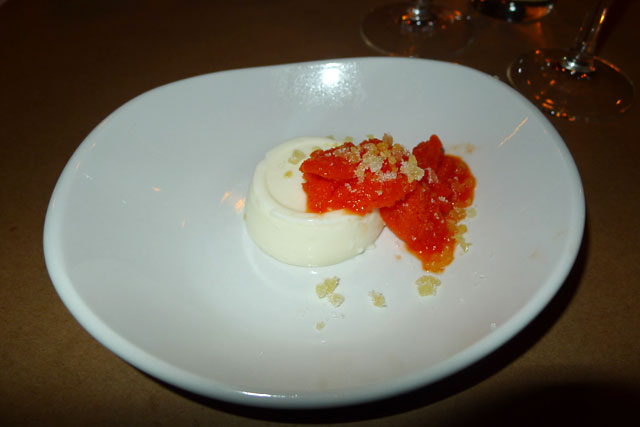 Panna Cotta; red pepper granita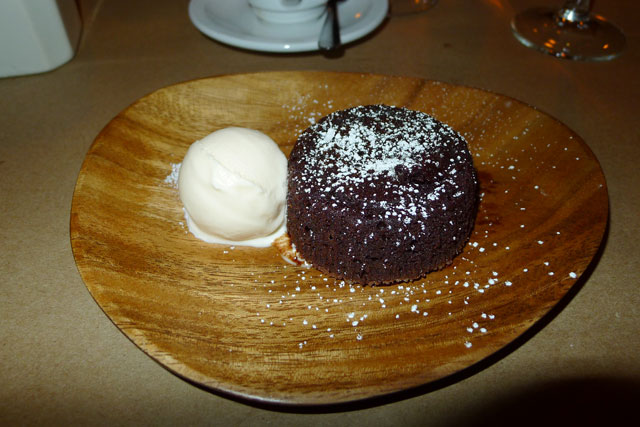 Matty's Chocolate Cake; candy cane ice cream
Thank you Mathew Rice!

As our meal drew to a close, Gerard humbly thanked us for celebrating with him and his Niche family. And we thanked him for Niche and Taste and Brasserie and Pastaria.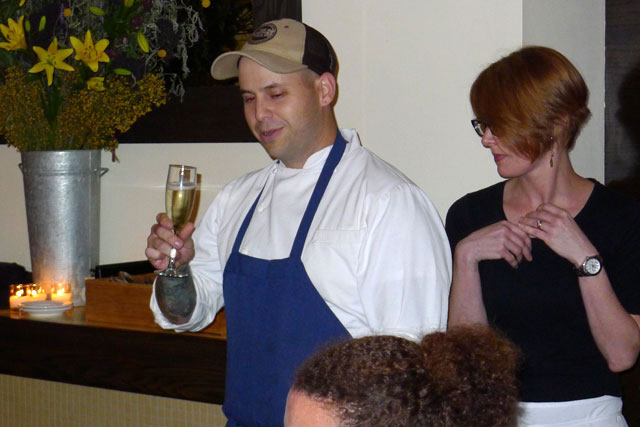 Gerard, a man of many flavors and a humble few words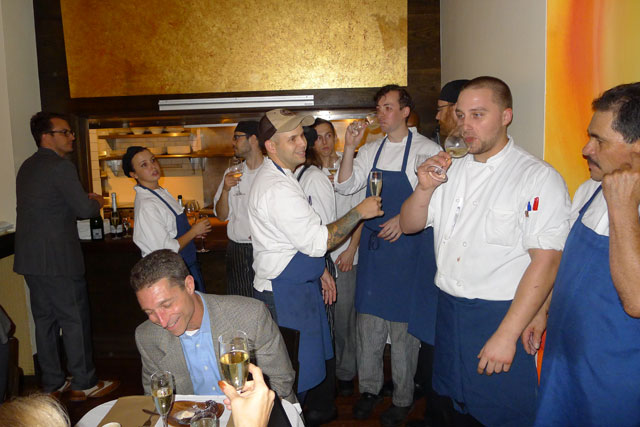 A toast to the past; and to the future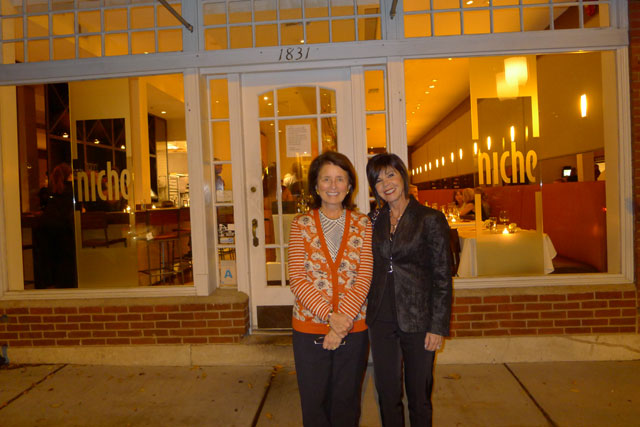 Marlene and Jamie talked briefly about their little boys, Zachary and Gerard, who are friends. And then it was time to say goodbye to 1831 Sidney Street.
---
Copyright © 2012 TwoForTheTable.com